Personal Training | Fitness Staff Profiles | Group Fitness Schedule
Marpole Community Centre Fitness Centre
The Cardio Room includes: LifeCycles, Recumbent Cycles, Cross Trainers, Treadmills, Stairmasters and Concept 2 Rowers, stretching area, stability balls, BOSU and more. The Weight Room includes: Free weights, benches, Olympic bars and weight machines including LifeFitness Cable Motion Adjustable Pulleys.
A valid Marpole-Oakridge Community Centre membership is required for all aerobic classes. All instructors are B.C.R.P.A certified with CPR & first aid. We recommend that you stay for the complete class & cool down as classes are structured for your safety. Please consult with your physician prior to starting any exercise program.
Regular Hours
Monday - Thursday . . . . . . . . . . . . . . .. . ..8:00 am-9:30 pm
Friday . . . . . . . . . . . . . . . . . . . . . . . . . . . . 8:00 am-8:00 pm
Saturday . . . . . . . . . . . . . . . . . . . . . . . . . . 9:00 am-4:00 pm
Sunday & Statutory Holidays . . . . . . .. . . .9:00 am-1:00 pm
Whirlpool & sauna are closed during these weekly times:
Monday to Friday . . . . . . ... .11:45am-3:00pm
Mon to Thur . . . . . . . . . . . . .closes at 9:15pm
Friday . . . . . . . . . . . . . . . . . closes at 8:15pm
Please note that hours of operation are subject to change.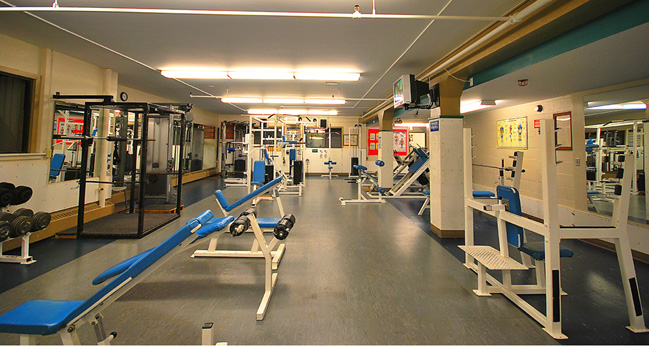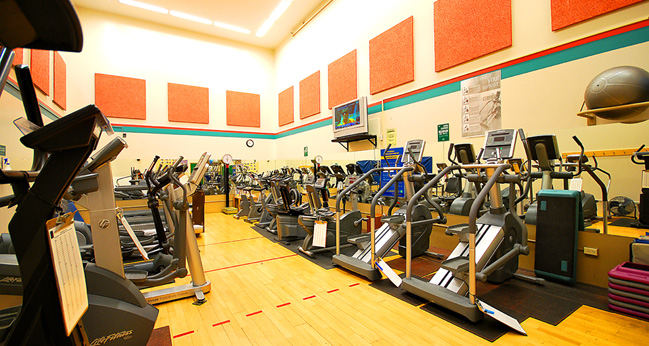 Fees
Click here to view all current fees and charges
Monthly Flexipass
Enjoy flexible and affordable recreation with our no contract all access pass. Purchase a OneCard Flexipass at any Park Board fitness centre and receive unlimited access to our 15 fitness centres, 9 indoor pools, 4 outdoor pools and 8 ice rinks. For more information and locations visit vancouverparks.ca.

Meet our friendly and knowledgable Fitness Centre Staff.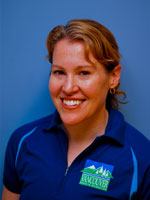 Bonnie Fitness Program Assistant —BA Community Studies/Sports Administration
Bonnie was born and raised in Cape Breton, Nova Scotia. She hails from a large family where sports were fundamental to her upbringing. In her graduating year from High School she received Athlete of the Year Award. She graduated from University of Cape Breton with a Bachelor of Arts in Community Studies with Sports Administration. While in University she played on the Women's Basketball Team. She is BCRPA certified in both exercise to music and weight training, and is also a certified Highland Dance teacher. She has been working with the Vancouver Park Board since 1997 at various fitness centres and has been teaching Fitness Classes through out Vancouver and Richmond for 13 years. In 2006 she was nominated as BCRPA Group Fitness Instructor of the Year. Also an avid runner, in 2009 she won her age bracket in the Lower Mainland Running Series. Her hobbies include, fiddling, Cape Breton Step dancing, swimming with her kids and coaching basketball.
---
Marpole Community Centre Personal Training
Improve your health and wellness with support from our qualified and experienced personal trainers. Our trainers will work with you to develop a customized fitness plan designed to meet your fitness goals and fit your busy schedule. Whether you are a beginner, overcoming a plateau, rehabilitating from an injury or looking for sport-specific workouts, our trainers will motivate and support you in each one hour session.
Small Group Personal Training
Friends and family can be very powerful in helping you stay on track when trying to attain your fitness goals. A small group training setting provides a comfortable support system where you can encourage one another and foster some healthy competition. Group sessions offer the same intimate coaching experience as a personal trainer but at a reduced cost. You may register as a group of three up to a maximum group of four.
Contact your Fitness Centre to book your sessions. 604-257-8180
Package

Private

Semi-
Private

Small
Group

1 Session

$49.73

$74.56

$108.80

3 Sessions

$133.83

$200.79

$291.42

5 Sessions

$233.79

$348.08

$427.43

10 Sessions

$397.80

$646.43

$777.14

Prices subject to change. Tax not included.
---
Marpole Community Centre Group Fitness Schedule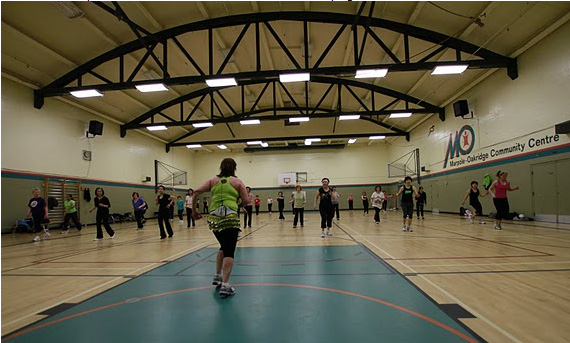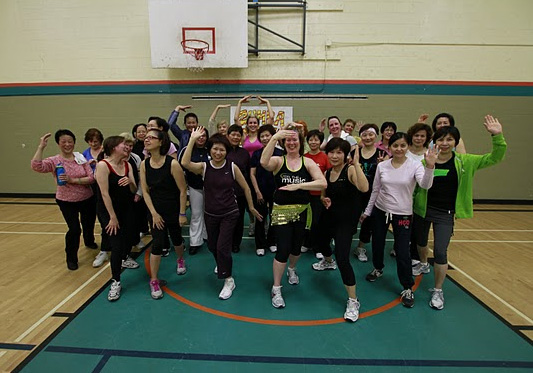 Monday

Tuesday

Wednesday

Thursday

Friday

Saturday

Step Combo

TBA
9:30am-10:25am

Zumba

Marina
9:30am-10:25 am

Step Combo

Bonnie
9:30am-10:25 am

Zumba

Silvia
9:30am-10:25 am

Body Blast

Hiroko
9:30am-10:25 am

Zumba

Marina
9:15am-10:10 am
No session Jun 3


Refit

TBA
10:30am-11:25 am

Refit

Bonnie
10:30am-11:25 am

Refit

Hiroko
10:30am-11:25 am

Power Cardio

Monika
6:00pm-6:55 pm

Total Body Conditioning

Bonnie
6:00pm-6:55 pm

Zumba

Marina
6:00pm-6:55 pm

Total Body Conditioning

Don
6:00pm-6:55 pm
Class Descriptions
Mild
Refit • A gentle class geared for the older participant or those new or returning to fitness.
Moderate
Body Blast •: A full body workout that includes cardio kickboxing, muscle strengthening, and core conditioning.
Step Combo • A mix of Step and Hi/Lo cardio followed by strength and core training.
Step Cardio • Challenge your heart and your brain with basic choreography and athletic intervals.
Zumba • Zumba is a mix of dance and fitness: a fusion of latin and international music and movement.
Challenging
Total Body Conditioning • This class incorporates strength and cardio segments using equipment such as dumbbells, resistance bands, and body bars for a total body workout. It will give you a fun, challenging workout and a functionally fit core.
Power Cardio • A mixture of cardio and body conditioning with high intensity intervals and a focus on core at the end of class.
Fees
Fees

Adult

Youth

Refit

Drop-in

$4.52 + tax

$2.62 + tax

$3.33 + tax

10 Tickets

$38.10 + tax

n/a

$26.67 + tax

Fit Tag

$123.81 + tax/13 week
Strip tickets are not eligible for LAC discounts.
Flexipass does not include aerobics classes.
A Fit Tag allows you to enjoy any of the classes on our Aerobic schedule for an entire session or portion thereof. The tag is prorated so you can purchase at any time.
Refit ticket are accepted for Refit only.
Prices subject to change.
Tax not included.